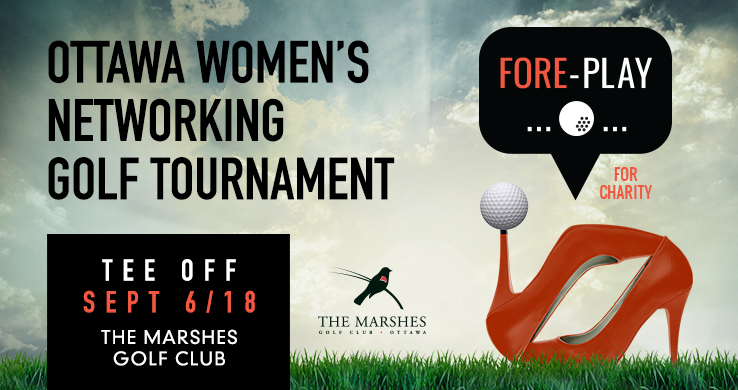 New Venue. Same Great Cause. Same Fore-Play Fun!
Welcome to the 4th Annual Fore-Play for Charity - Women's only networking golf tournament! Now accepting player registrations for the tournament taking place on Thursday, September 6th, 2018 at The Marshes Golf Club!
If you've been to this event before, you know it's not your average game of 9 holes. It is Ottawa's premiere gathering of bright and talented professional business women. A can't-miss day of memorable conversation and invaluable connections. Proceeds will once again be donated to the Women for Mental Health program at The Royal.
If you are interested in playing, donating or learning more about the event, please visit www.truedotdesign.com/foreplay.
Thank you for your support!