*IMPORTANT NOTICE: The Epic Ride will be capped at 200 riders so please be sure to pre-register to secure your spot!**
Date: Saturday August 13th, 2022
Starting Location: The Royal Ottawa Mental Health Care Centre (1145 Carling Ave)
Time: Registration opens at 8 a.m., Kick stands up at 9:30 a.m.
Ending Location: Metcalfe Fairgrounds (2821 8th Line Rd)
Building on the success of the 1st Epic Ride for Mental Health, we are pleased to announce that the 2022 Epic Ride for Mental Health will be on August 13, 2022. Proceeds from this event will support our local Royal Ottawa Mental Health Centre. We look forward to working with staff from The Royal Ottawa Foundation for Mental Health; to make this event one of the premier motorcycle rides in the Ottawa Valley.
For more information on The Epic Ride For Mental Health please contact epicride4mh@gmail.com.
ROUTE MAP: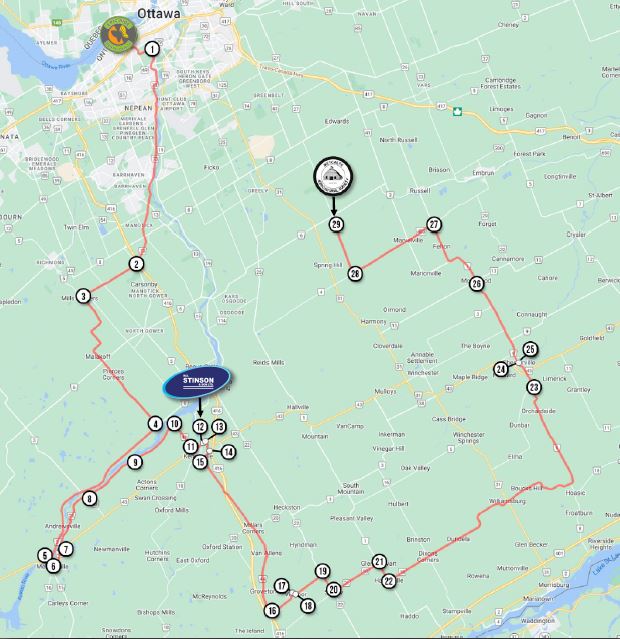 ---
If you have previously registered for an event at The Royal, please login first before registering.